Gábor Molnár, CEO and owner of HairPalace Clinic
Team of 6 doctors : Ljuba Zsolnai, Katalin Sereny, Erika Gucsi, Csilla Kelemen, Attila Kerek-Nagy, Kitti Kovacs.
Coordinators : Ditta Dadanyi, et Janos Varga.
Dr Ljuba Zsolnai
Dr Katalin Sereny
Dr Erika Gucsi
Dr Csilla Kelemen
Dr Attila Kerek-Nagy
Dr Kitti Kovacs
MEDICAL TOURISM:
Online consultations for the elaboration of a treatment plan (free treatment plan)
Consultations in Western Europe (London, Manchester, Leeds or Birmingham, Paris, Lyon, Marseille, Strasbourg, Berlin, Munich, Hamburg, Frankfurt, Düsseldorf or Stuttgart).
45 - 50 patients per month (French, British, Belgian, Dutch, Austrian, German).
Interpreters (English, French, German)
Accommodation: Premium apartments, airport transfers.
Book an appointment for an examination in London, Manchester, Leeds, Birmingham or Dublin, so that we can prepare your personalised treatment plan.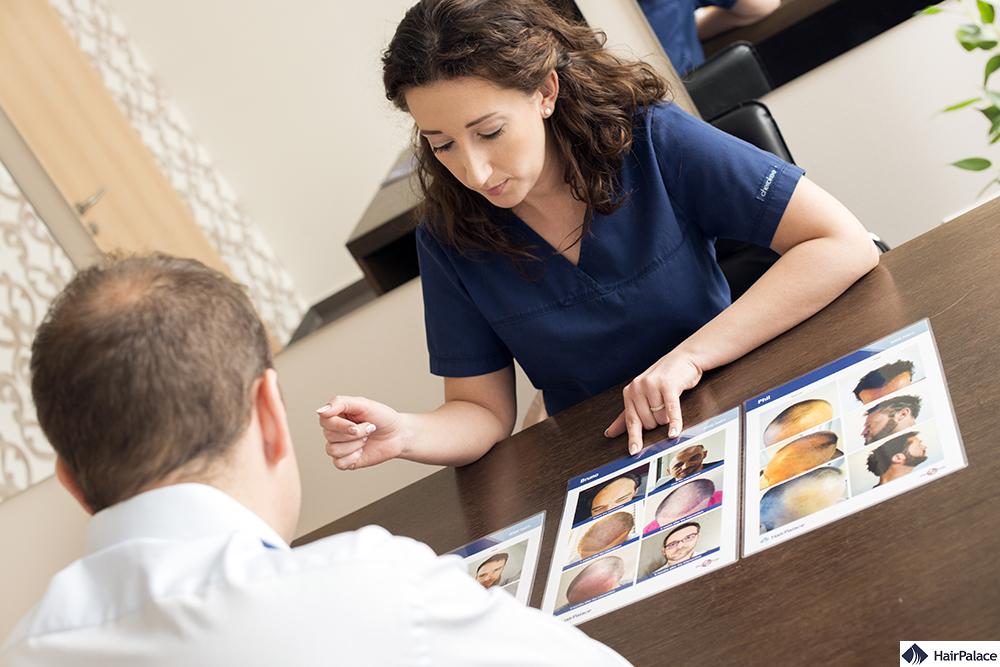 To book, call us on :
+44 20 7131 0229
PRICES : £1.0€ / graft
AUTOMATED FUE
Billing is established according to the number of transplanted hairs (N.B. on average 2.2 hairs in a graft)
GUARANTEE: 80% of the hair will start growing within one year after the procedure, and will not fall again. If this result is not achieved, the clinic will re-implant the lost hairs FREE of charge.